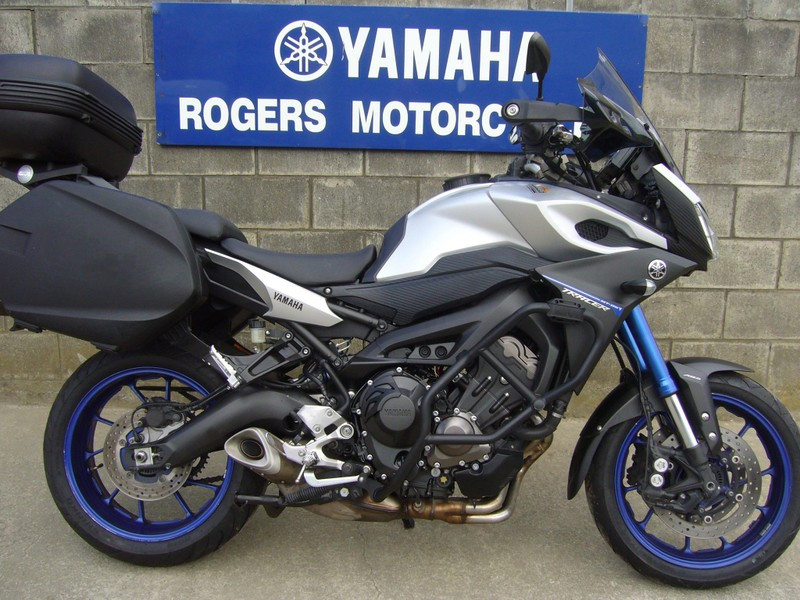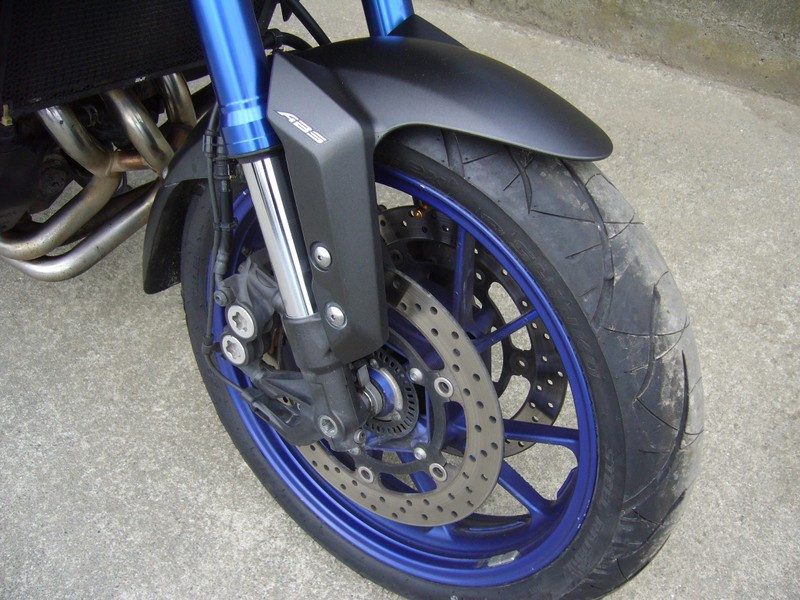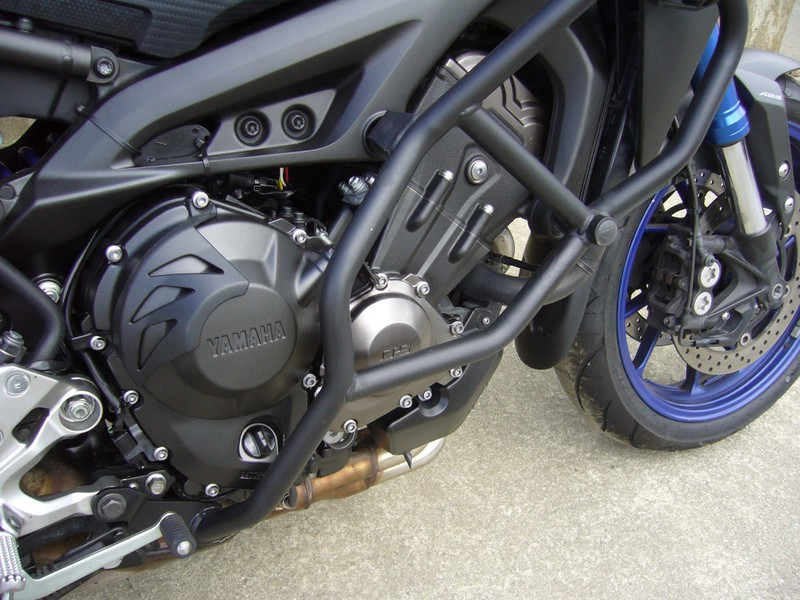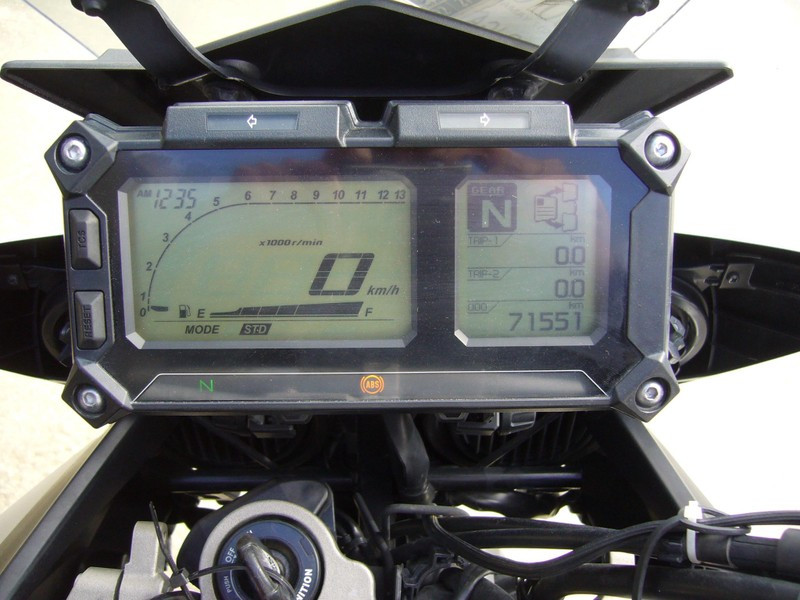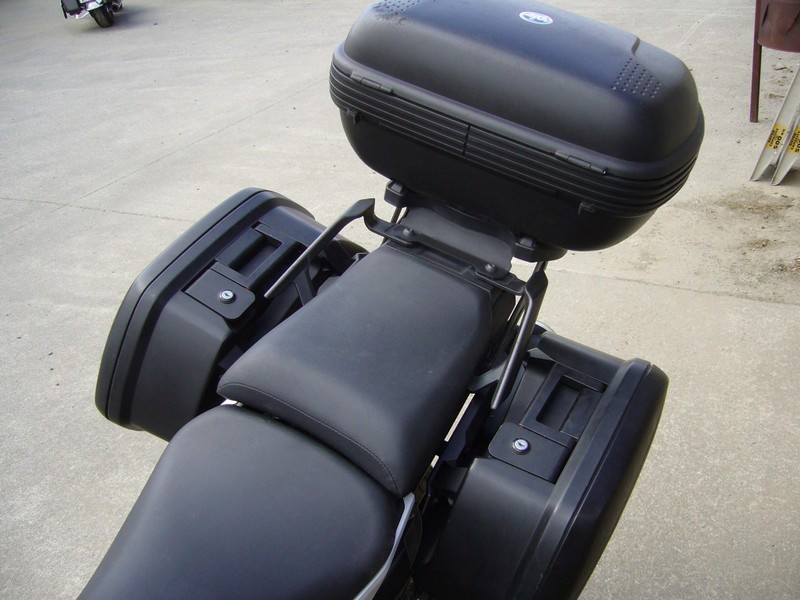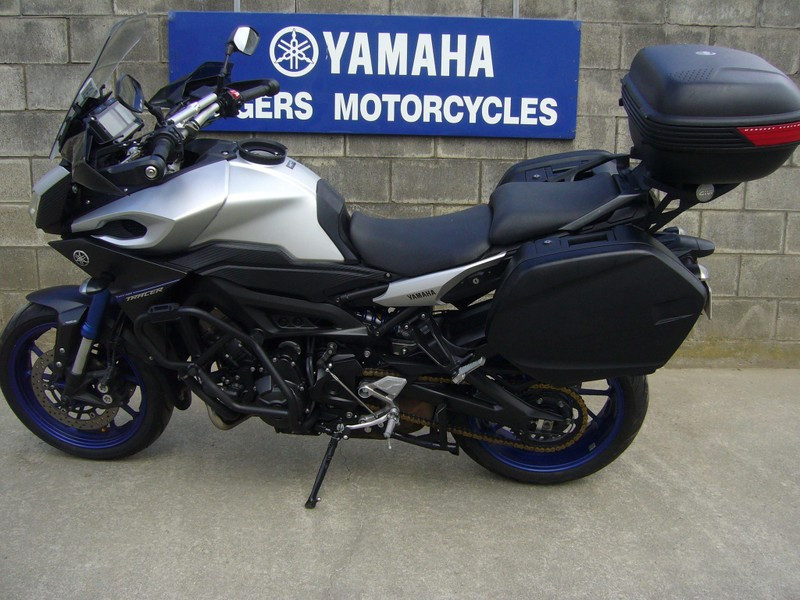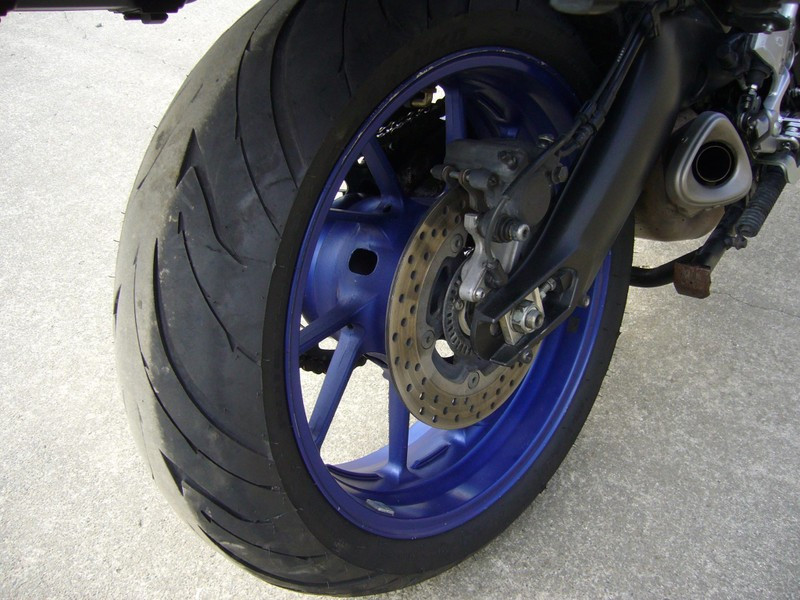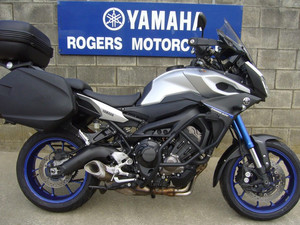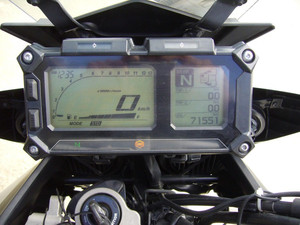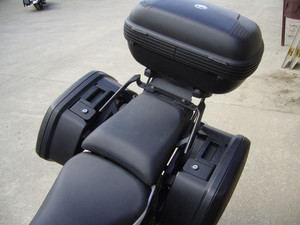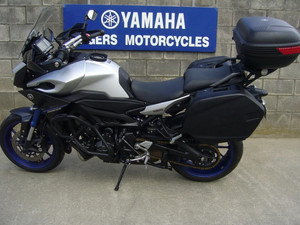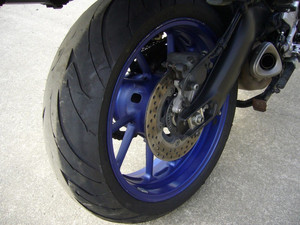 Take the long way home on this MT09 Tracer : The 850cc Triple produces plenty of mumbo if you want it, and happily cruises in relaxed, civilised luxury when your inner Hoon is under control.
18L Tank means a while between stops - not a problem when the riding position is so comfy, and a Height-Adjustable Seat makes it even easier to find that sweet-spot. A Height Adjustable Screen and wind-deflectors over the span-adjustable folding levers all add to the experience.
SwitchableTraction Control, D-Mode Selectable Running Modes and the Y-CCT Chip Controlled Throttle allow you to tailor power delivery to suit the conditions, and the ABS brakes are both powerful and easily modulated for safety.
Quality Radiator Guard and Givi engine bars fitted too - just in case
Genuine Yamaha Panniers plus a quality Givi Top Box carry enough gear for AGES away from Home ........
The new tyres just fitted have still got the tits on them, new chain fitted, and just Serviced ---- nothing left to spend, Just Ride ......
Year Built
2017
Fuel Type
Petrol
Body Type
Motorbike - Road Tourer
Colour
Silver Grey
Engine Size
847cc
Mileage
72,000km
Transmission
Manual

ABS Brakes
Centre Stand
EFI
Panniers
Rear Carrier
Top Box
Traction Control

ABS Brakes
Centre Stand
EFI
Panniers
Rear Carrier
Top Box
Traction Control